| DATE | SPORT | ROT # | TYPE | PICK | | RESULT |
| --- | --- | --- | --- | --- | --- | --- |
| 2020-01-19 | NFL | 311 | Side (Green Bay Packers) | Packers +8-105 | 1 Star | -1.05 LOSS |
| 2020-01-19 | NFL | 314 | Side (Kansas City Chiefs) | Chiefs -6.5-115 | 1 Star | +1.00 WIN |
| 2020-01-18 | NBA | 564 | Side (Oklahoma City Thunder) | Thunder -6-110 | 1 Star | +1.00 WIN |
| 2020-01-18 | NBA | 553 | Total Over | Sixers over 217.5-110 | 1 Star | -1.10 LOSS |
| 2020-01-18 | NHL | 078 | Moneyline (Nashville Predators) | Predators -180 | 1 Star | +1.00 WIN |
| 2020-01-15 | NHL | 024 | Side (Montreal Canadiens) | Canadiens -170 | 1 Star | -1.70 LOSS |
| 2020-01-10 | NBA | 522 | Total Over | Jazz over 208.5-110 | 1 Star | -1.10 LOSS |
| 2020-01-09 | NBA | 504 | Total Over | Sixers over 218-110 | 1 Star | -1.10 LOSS |
| 2020-01-06 | NBA | 540 | Side (Philadelphia 76ers) | Sixers -7-110 | 1 Star | +0.00 PUSH |
| 2020-01-06 | NBA | 550 | Total Over | Kings over 212-110 | 1 Star | -1.10 LOSS |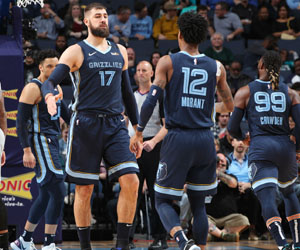 This week's NBA best bets: Get on the Grizzlies but just say no to the Nets
The New Year has been packed with surprises on the NBA hardwood, with basketball bettors cashing in on these trends and runs. If you're betting on the NBA live odds comparison this week, make sure to look closely at these opportunities to slam dunk at the sportsbook. Walking in Memphis The Memphis Grizzlies are climbing out of the NBA basement thanks to a seven...
READ MORE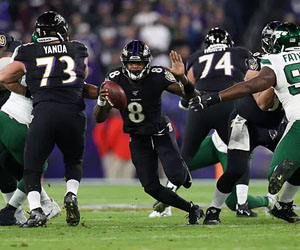 Odds to win Super Bowl LIV look very different after a wild Wildcard Round
The NFL playoffs are down the final eight teams with the Divisional games scheduled for Saturday and Sunday. The Super Bowl LIV odds look a little different after favorites like the New Orleans Saints and New England Patriots were eliminated during the Wildcard Weekend. The best online betting sites look at each of the remaining teams and their odds to win the Big ...
READ MORE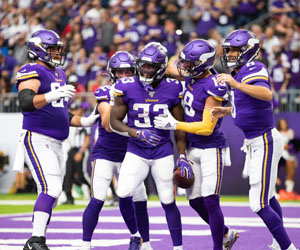 Betting the NFC Wildcard odds: Can Saints get revenge on Vikings?
A rematch of the infamous 2018 NFC Divisional Round Game is set for the NFC Wildcard Weekend when the Minnesota Vikings visit the New Orleans Saints on Sunday. The best online betting sites have the Saints as 8-point home favorites, perhaps puffed up a bit due to the revenge angle for New Orleans. The last time these teams met in the playoffs, the Vikings stole a...
READ MORE