| DATE | SPORT | ROT # | TYPE | PICK | | RESULT |
| --- | --- | --- | --- | --- | --- | --- |
| 2018-11-05 | NFL | | | | 1 Star | |
| 2018-11-04 | NFL | | | | 1 Star | |
| 2018-11-04 | NFL | | | | 1 Star | |
| 2018-11-04 | NFL | | | | 1 Star | |
| 2018-11-04 | NFL | | | | 1 Star | |
| 2018-11-04 | NFL | | | | 1 Star | |
| 2018-11-04 | NFL | | | | 1 Star | |
| 2018-11-04 | NFL | | | | 1 Star | |
| 2018-11-04 | NFL | | | | 1 Star | |
| 2018-11-04 | NFL | | | | 1 Star | |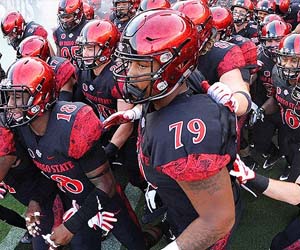 Get through the week with these college football bowl bets
The countdown to Christmas is on and if you looking to kill time before December 25, this week's bowl schedule is good start. There are bowls on the board Tuesday through Saturday and we look at those odds and some angles from the best online betting sites to capping the college football action:Dec 19 - DXL Frisco Bowl: San Diego State Aztecs vs Ohio Bobcats (-2...
READ MORE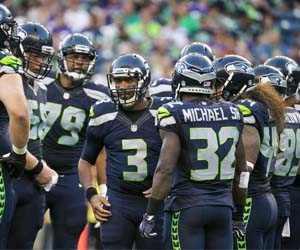 Three Super Bowl LIII sleepers NFL bettors could be thankful for
The NFL schedule has hit the Thanksgiving Day check points, which unofficially serves as the start of the postseason races. While teams like the New Orleans Saints, Los Angeles Rams, Kansas City Chiefs, and New England Patriots are the runaway favorites to win the Super Bowl, there rest of the field is a bit muddled.Sizing up the Big Game futures, these teams coul...
READ MORE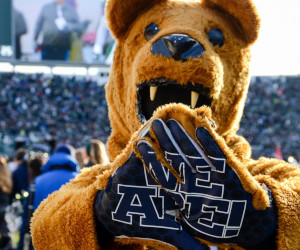 These college football teams have big betting questions in Week 2
College football rolls into Week 2 of the schedule with plenty of question marks around some of the country's top programs. Here's a look at those troubling teams and their NCAA football odds for Week 2:Penn State Nittany Lions (-9 at Pittsburgh)The Nittany Lions got the crap scared out of them in Week 1, barely avoiding an upset at the hands of known-Ci...
READ MORE