| DATE | SPORT | ROT # | TYPE | PICK | | RESULT |
| --- | --- | --- | --- | --- | --- | --- |
| 2019-10-20 | NFL | | | | 1 Star | |
| 2019-10-20 | NFL | | | | 1 Star | |
| 2019-10-20 | NFL | | | | 1 Star | |
| 2019-10-19 | NCAAF | | | | 1 Star | |
| 2019-10-19 | NCAAF | | | | 1 Star | |
| 2019-10-19 | NCAAF | | | | 1 Star | |
| 2019-10-19 | NCAAF | | | | 1 Star | |
| 2019-10-16 | NBA | 554 | Side (New York Knicks) | Knicks -2-110 | 1 Star | -1.10 LOSS |
| 2019-10-14 | NFL | 275 | Side (Detroit Lions) | Lions +4.5-105 | 1 Star | +1.00 WIN |
| 2019-10-13 | NFL | 273 | Side (Pittsburgh Steelers) | Steelers +7-115 | 1 Star | +1.00 WIN |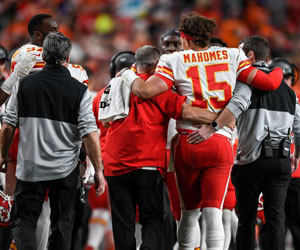 Mahomes' injury opens the door for these Super Bowl betting sleepers
With the news that Kansas City Chiefs quarterback Patrick Mahomes would miss between 4-6 weeks due to a knee injury, the Super Bowl LIV futures odds were shaken up Thursday night. Kansas City, which was among the favorites to win the Big Game coming out of the AFC, has fallen down the board, sitting around 10/1 odds at most sportsbooks – knowing that Mahomes w...
READ MORE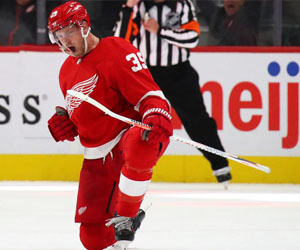 The best NHL bets to start the 2019-20 hockey season
The ice is barely frozen on the new NHL season but some betting trends are starting to return cold hard cash for hockey bettors in the know. If you're sizing up the NHL odds this week, keep these profitable expert sports betting picks in mind. Detroit Rock City The Red Wings finished the 2018-19 campaign with just 74 points and near the bottom of the Eastern ...
READ MORE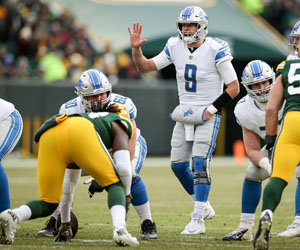 Monday Night Football odds and best betting tips for Lions at Packers
The NFC North is a log jam with all four teams showing they have the chops to top the division in 2019. Top sportsbooks get a clearer view after Week 6, when the Detroit Lions come to Lambeau Field to face the Green Bay Packers on Monday Night Football. Oddsmakers have the Packers as 4.5-point favorites. If you're betting the NFL odds for Lions at Packers, the...
READ MORE