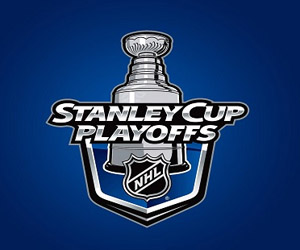 There are two games in between Game 1 and two of the Stanley Cup final, which means bettors will focus on others things like the NBA finals, baseball action and online poker tournaments. However, the Tampa Bay Lightning will have to quickly refocus because if they go down 0-2 to the Chicago Blackhawks and get swept at home, this series is all but finished.
The Lightning won more games at home (31) than any other team in the NHL in the regular season yet they've been quite incompetent in front of the home fans in the playoffs. They are now just 5-6 at home and are allowing 3.18 goals per game in those contests, which is the second worst average among any of the 16 playoff teams.
Chicago Blackhawks @ Tampa Bay Lightning
Odds: Lightning -130
So what do the Lightning need to do to win in Game 2 and even things up? Well, the truth is that the Lightning were the better team in Game 1 for over 50 minutes, but they learned that you have to keep that going for another ten minutes at this point in the season, especially against a team like the Blackhawks. Tampa Bay, for all of their relative lack of experience in the playoffs, didn't look particularly nervous in this game and they more than held their own against the Blackhawks in all facets of the game, and a couple of bounces here and there would have changed the outcome completely. Game 1 was just a matter of knowing what to do in the clutch moments and the Lightning never did anything wrong, it was just that the Blackhawks executed better and the Lightning can absolutely rectify their mistakes to tie it up in Game 2.
So while we focus on all sorts of other action like the French Open, The Belmont Stakes and online poker tournaments before Saturday, expect the Lightning to come back and even things up by the time the weekend is over.
—