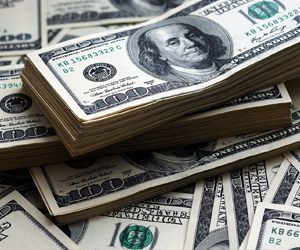 The MLB season is three and half months old and for some of you, that's long enough to deplete your bankroll and have your baseball betting running on fumes with the still 2 months left in the regular season.
Don't panic. The Inspin sports betting articles will show you some simple handicapping techniques you can utilize to help breathe life back into your baseball bets. This isn't a quick fix but if you're careful about your plays and follow these tips, you should climb your way out of the red.
Money management
Not every MLB bet you make should be for the same amount. As you break down the daily schedule, you'll find games you feel great about and others, well… not so much. Ranking these matchups in terms of how sure you are of the side or total is key to maximizing your wagers.
Professional handicappers suggest baseball bettors wager between 1 and 5 percent of their bankroll on a single game, which means if you have a bankroll of $5,000 you should be risking between $50 and $250 per game. The MLB plays you feel the strongest about should garner a bigger bet and your softer leans should have less on the line. It seems simple enough but plenty of novice bettors don't rank their wagers this way.
Short faves/small underdogs
Many handicappers have a limit as to how much vig they'll absorb to play a team. In the end, it's all about winning your bet but if you're exclusively playing sizable moneyline favorites that can leave you minus units despite having a winning record overall.
When trying to get your bankroll back in the black, short favorites and small dogs are low-risk options with a good chance of winning their ball game. As mentioned above, there's no quick fix to bring your bankroll back to life, so singling out these types of moneylines and capping those matchups exclusively is a great way to turn around a losing baseball betting season.
Shrink your scope
If you've been bouncing around the majors with your wagers, you may be spreading your handicapping and baseball knowledge thin. Trying to stay up to speed on all 30 MLB clubs is almost impossible for the average bettor, which could be why you're in trouble in the first place.
Narrow down the teams you follow to a league or even a division. It's much easier to understand the ins and outs of five teams, becoming an expert in their best lineups and pitching rotations. That's not to say you should cut yourself off from value plays outside your scope but desperate times call for desperate measures.
—