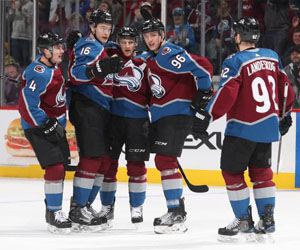 There's a definite chill in the air as we enter December, which is prime time for NHL betting. The hockey season is nearly two months old, which means there is plenty of meat on the bones when it comes to records and trends.
If you're betting the pucks this weekend, here are some edges and angles to factor into your hockey handicapping when sizing up the top sportsbooks NHL odds.
The B's Are Back
The Boston Bruins aren't bothering with a Stanley Cup final hangover after losing out to the St. Louis Blues in last year's championship series. Boston is back on its feet and at the top of the Atlantic Division with a 17-3-5 record heading into Friday. The Bruins have earned 2.6 units for NHL bettors so far in 2019-20 and have won five straight games.
Outside of a 5-4 overtime win against Minnesota, Boston has shutdown opponents during this red-hot run, allowing just five total goals in those other four victories and limiting foes to only one goal in three of those games. Boston enjoys an extended home stand with their next five outings all coming in the Garden, where they are 9-0-0-4 this year – failing to lose in regulation yet this season.
Quick Starts In Colorado
The Colorado Avalanche haven't wasted any time testing the scoreboard this season, and rank as the top first-period Over play in the NHL so far. The Avs own a 19-4 Over/Under record in the opening period, which is a bit contrasting to Colorado's 12-10-2 full-game Over/Under mark.
The team ranks third in scoring with 3.5 goals per game while giving up 2.9 against. Those numbers do tick up inside the Pepsi Center, where Colorado is 8-2 Over/Under in the opening period. The Avalanche have a home-and-home set with Chicago this weekend before playing three straight games on the road versus Original Six members: at Toronto, Montreal, and Boston. The Canadiens are also a solid first-period Over play, going 11-2 O/U in the opening 20 minutes at home on the season.
Jet Fuel
The Winnipeg Jets are the best moneyline bet in hockey, with more than eight units earned for their bettors so far this season. The Jets own a 15-10 win/loss record but have been able to score some sizable upsets as plus-money options at the sportsbook. Winnipeg recent earned almost five units for road wins at Florida, Tampa Bay and Nashville.
The Jets are an impressive 9-4-0-0 as visitors this season, scoring 3.46 goals on foreign ice while allowing host teams to light the lamp only 3,23 times per contest. That's a stark contrast to the team's goal production at home, ranked dead last in the NHL with only 2.1 goals per home stand while allowing visiting teams to find the back of the net 2.58 times per game. Winnipeg opens a four-game span in which it plays away from home in three of those outings Friday night, traveling to Anaheim and Los Angeles before a home-and-home set versus Dallas.
–