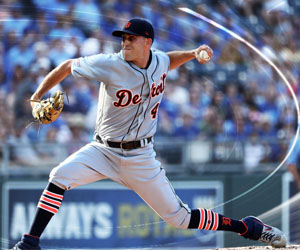 When it comes to MLB best online betting sites, most of those wagers are being place on moneylines – simply betting which team will win the ball game. However, runline betting – or baseball's version of the pointspread – is one of the more popular alternative markets out there.
Runlines are tricky: teams pegged as the "favorite" are set with a -1.5-run spread, which means they have to win the game by two or more runs to cash in. And because of that extra incentive, they're often accompanied with plus-money juice or very low vig. Underdogs, on the other hand, are spotted +1.5 runs and due to that buffer, bettors much play extra juice.
But, whether fave or dog, these runline bets below have been among the worst in the majors so far this season.
Detroit Tigers (36-57 vs. runline, -24.7 units)
The Tigers have been a bad, bad, bad runline bet in 2019. Detroit, which sits at the bottom of the American League Central, has been a runline underdog in 78 of its games this season, covering in only 31 of those contests. That means a huge hit for bettors paying the extra vig for those 1.5 runs. The Tigers issues are on both sides of the plate, ranked 29th in runs per game and boasting a clunky 5.22 ERA overall – an average margin of defeat of -1.59. They're been especially bad at home, with a 12-33 mark versus the runline heading into the weekend.
Baltimore Orioles (40-56 vs. runline, -17.1 units)
No surprise seeing the Orioles showing up on a "worst bets" list. Baltimore is the second-bottom team in baseball, just ahead of Detroit, and has been a runline pup at +1.5 in all but four games all season, going 39-53 versus the runline in those outings. Baltimore is scoring only 4.24 runs a game while conceding 5.64 – a difference of -1.4 on the scoreboard each night. As a runline underdog, that losing margin ticks up to -1.9.
Boston Red Sox (42-56 vs. runline, -20.6 units)
The rough thing when playing Red Sox runlines is that no matter if Boston is the favorite or the underdog, it's likely coming with some added vigorish. That's the cost of betting on one of the most popular and public teams in baseball – having been pegged as runline underdogs only 16 times so far this season. Boston did some real damage to runline backers early in the season, going 12-14 in April, but has started to right the ship. The Red Sox do have pitching woes, which can burn those bettors looking for the two-run win. Boston has a 5.39 ERA so far in July but is combating that with 6.61 runs per game this month.