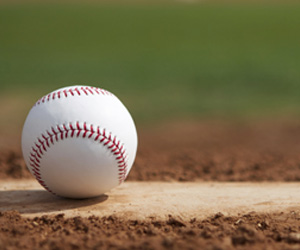 The MLB All-Star break gives baseball bettors a little breather after three and a half months of day-to-day action. Not only is this a great time to recharge your batteries but it also marks a shift in your handicapping so you can make some expert sports betting picks.
The second half of the MLB schedule has plenty of new pitfalls, as teams battle for postseason position, call up prospects in preparation of next year, and wheel and deal for that one player who could make the difference come October.
Here are a couple ways you should adjust your baseball betting after the break:
Return to the norm
The first leg of the schedule can produce some unseen anomalies. Some former playoff teams have stumbled out of the blocks and some mid-tier teams may have played well above expectations. Well, you may have to throw those results out the window.
Over the course of a 162-game season, trends and abnormalities tend to level out. Good teams start playing good, and bad teams can get even worse. As the schedule wears on teams, their true mettle comes to the surface. Those over-performing clubs have a tough time replicating that success in July, August and September while underperforming teams tend to iron out the wrinkles in time for the playoff push.
Pitching staffs
July and August is when baseball bettors really get a true look at pitching staffs. Teams that have dug deep into their bullpens on a regular basis can find themselves running low on gas at the end of the summer. Teams with inning-eating starters on the mound have plenty left in reserve, and a fresh set of relievers ready to back them up.
Bettors should take that time over the break to pick through pitching staffs, see which pitchers are going deep into starts and which bullpens have put in overtime in the first half of the schedule. It is also important to monitor any injuries to starters and relievers. Suddenly losing a starter forces a shuffle in the rotation and some clubs have to pluck an arm from the bullpen. Other clubs have plenty in reserve, calling up a capable pitcher from the minors.
—