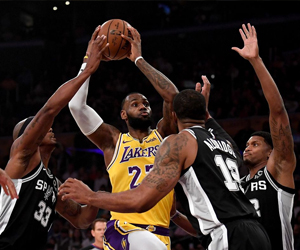 The Lakers are looking to get back on track tonight as they head to San Antonio to take on the Spurs. Lebron James and crew are favored currently by -3.5 points, and the total is 224-110.
Click here for updated NBA betting odds

Tale of the Tape: Los Angeles Lakers (1-2) (0-3 ATS) vs. San Antonio Spurs (1-2) (2-1 ATS)
The Lakers have started slow and had plenty of adversity (per Russell Westbrook) to overcome as they come into Tuesday night. We have seen a career milestone for Carmelo Anthony now, passing Moses Malone for ninth on the all-time scoring list on Sunday. There was also a chippy scene on the bench between Anthony Davis and Dwight Howard, which afterward amounted to nothing. The team needs to get it together to keep with the top dogs in the West.
San Antonio basketball is different from a few years ago. This team is now young and learning rather than seasoned and experienced. Keldon Johnson is leading the way for the Spurs in scoring with 20.7 ppg. This team also leads the league in sharing with 28.3 assists per game. Although 1-2, they have stayed with and competed against two top-tier teams in the Nuggets and Bucks, and now will look to do the same against LA.
What is the Play?
Lebron teams tend to get off to slow starts before really turning it on around Christmas time. Tonight, he is probable with leg soreness, and I would be shocked if he did not play. He and the Lake Show are running into a young and hungry Spurs team looking for a piece of the King.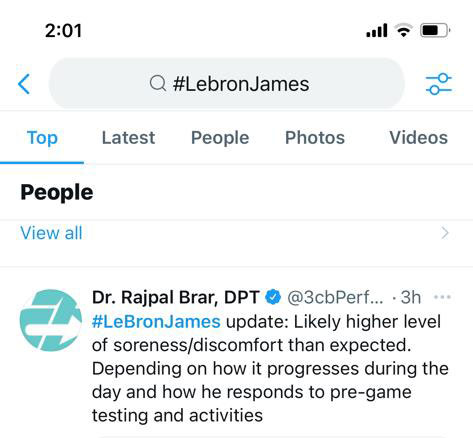 Inspin.com has a



2-star pick on this game. Click here to sign up!
The Inspin.com simulation model, which simulates every NBA game thousands' of times, is up +46.8 units over the last three years. We have released 160 total games with 102 WINS and 58 losses for a win % of 63.75%. A $100 bettor of our NBA would have netted a profit of $4,680 and, a $1,000 bettor would have won $46,800. We have released only a single NBA game so far this season. Now is the time to sign-up and start winning.
Click here to open a package and get access to all of our simulations for as little as $99.99 per month!
| Title: Game Betting Preview: Los Angeles Lakers @ San Antonio Spurs
| Author: Thomas Erbe
| Date: October 26, 2021