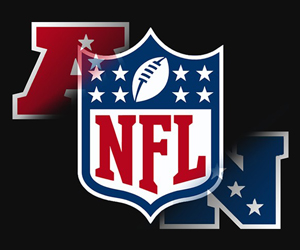 We're only a week into the NFL season but there are already a handful of teams that are standing on shaky ground. Here's a look at those clubs with big questions and who they play in Week 2:
Houston Texans (+5 at Cincinnati)
Things have gone from bad to worse for the Texans. After watching Houston get devastated by Hurricane Harvey, the Texans came out flat against the Jacksonville Jaguars in the opener. Houston lost 29-7 as 5-point favorite, thanks in large part to their issues at quarterback.
Starter Tom Savage struggled and got the hook early into Week 1, tossing rookie QB DeShaun Watson into the fire. He finished with a touchdown and an interception and will get the start on a short week against a Bengals team that was embarrassed 20-0 by Baltimore at home Sunday. Cincinnati could be mentioned among these "panic button" teams, but they're set up for a rebound win in Week 2.
New Orleans Saints (+6.5 vs. New England)
It took almost four quarters for Drew Brees to find the end zone on Monday night, hitting Coby Fleener in the dying minutes off a 29-19 loss to the Minnesota Vikings. Brees didn't look comfortable in the pocket and lacked zip on many of his passes. Granted, the Saints were playing a very strong defense in Minnesota but their most important offensive weapon did not look sharp.
New Orleans is home in the Superdome for Week 2 but welcome a pissed-off New England Patriots team coming off a shocking loss to Kansas City in Week 1. New England has had extra rest and New Orleans, off a Monday nightery, is on a short week.
New York Giants (-3.5 vs. Detroit)
The Giants boast one of the better defenses in the NFL. They have a tremendous pass rush and a solid secondary, but there is two sides to the football field and New York's offense looked lost and sluggish against the Cowboys on Sunday night. Given, the G-Men were missing Odell Beckham Jr. due to an ankle injury, but if he can't come back at 100 percent, this N.Y. offense is stuck in mud. Eli Manning was constantly harassed and ended up being sacked three times by a Dallas defense that – honestly – isn't that good.
New York has the benefit of an extra day off before playing the Monday night game versus the Lions, but they may not have the offensive firepower to keep pace after scoring only three points in Week 1. As good as Odell is, he's not good enough to make up that gap.
Indianapolis Colts (+7.5 vs. Arizona)
The Colts were in trouble before the season even started. Quarterback Andrew Luck was dealing with should issues and was ruled out of the opener, which turned into a blowout loss to the Rams. Luck is a week-to-week question mark, which isn't good, and the offense is shaky with Scott Tolzien under center. He finished with just 128 yards and two interceptions against a very good L.A. defense.
Indianapolis has a shallow rushing attack, so there's not much there to take pressure off Tolzien – or Luck when he returns. The Rams recorded four sacks and now the Colts face a hungry Arizona team in Week 2 after the Cardinals lost to Detroit in Week 1 and lost running back David Johnson to a wrist injury. The Cardinals will lean on their defense to get the job done, and that's bad news for Indy.
Don't forget to register now for free and get all of our free sports betting picks.
–