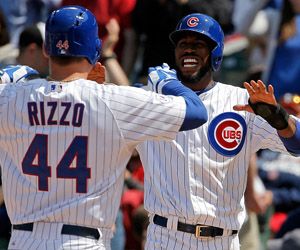 Moneyline odds are the most common option for baseball betting, however, plenty of MLB fans side with the major's version of the pointspread – the runline. For the most part, runlines are a 1.5-run handicap with the favorite usually paying plus money and the team getting the extra run and a half costing a little extra.
If you're ready for the runline, these three MLB clubs have been the most profitable plays when it comes to baseball's spread:
San Diego Padres (70-48 vs. runline, +15.68 units)
San Diego is fighting to stay out of the National League West cellar, taking a 50-68 record into Tuesday. As it pertains to the runline, no major league club is finer. The Padres are losing, but not by much with an average margin of victory of -0.13 runs which is close enough when getting 1.5 runs from the books most nights. They're just 13-24 in one-run games but have done enough to come through for runline backers. Whether that continues with the Padres well out of playoff contention and call-ups on the way is another question.
Cleveland Indians (61-55 vs. runline, +10.96)
The Tribe don't have an overwhelming runline record, like the Padres, but Cleveland has made the most of it when pegged as a runline favorite. The Indians have been covering the spread by an average of half a run per game, which is a lot in the world of baseball betting, boasting an average margin of victory of 1.27 runs per game. Having the third-most productive offense and seventh best pitching staff in the bigs is a runline bettor's dream.
Chicago Cubs (62-55 vs. runline, +10.05 units)
There's zero value going after the Cubs on the moneyline, with prices regularly in the -200 range. Moneyline players would actually be down -1.5 units if they bet the best team in baseball every game. That's where the value on the runline comes into play. With the Cubbies giving 1.5 and even two whole runs most outings, they're coming back as plus-money payouts – posting an average margin of victory of 1.97 runs per game. Chicago is covering those runline spreads by an average of 0.4 runs, which has been a windfall for Windy City faithful.
—