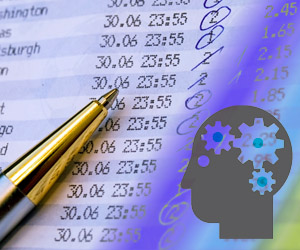 The cold dark days of winter are slowly melting away, giving way to spring and one of the most highly-bet markets in the best online betting sites. The baseball season stretches from late March to late October, with teams playing a 162-game schedule in the regular season before a select few make the move into the postseason, contending for the World Series.
If you're new to MLB betting and making sports betting picks on baseball for the first time this spring, here are the most common MLB odds markets out there and how to safely handicap them.
MLB moneylines
In its basic form, MLB moneylines are simply asking bettors to pick which side will win the ballgame. However, not all major league clubs are created equal and therefor sportsbooks will adjust the moneylines to reflect a team's chances of winning that particular game.
If a team is the moneyline favorite, their odds will usually start with a minus sign which indicates that bettors will have to bet more than a dollar to win a dollar. For example, if the New York Yankees are listed at -180 for that day's contest, bettors must wager $1.80 for every $1 they want to win in return.
If a team is the moneyline underdog, their odds will usually begin with a plus sign which indicates that bettors will get more than a dollar in return if they wager a dollar. For example, if the Tampa Bay Rays are listed at +160 for that day's game, bettors can stand to win $1.60 for every $1 bet on the Rays to win.
When betting MLB moneylines, you want to be careful not to depend on big favorites too much. If a team is a -260 favorite on the moneyline, you will win just 38 cents for every $1 wagered. If someone placed three separate $1 bets on favorites of -260, -200, and -220 and won the first two games but lost the third, they would be down 12 cents despite going 2-1 with their MLB picks.
MLB Over/Under totals
Like most sports on the odds board, MLB odds offer Over/Under betting or wagering on the total number of combined runs scored in a single game by both teams. Oddsmakers will use a team's current form, home/away results, and most importantly starting pitchers to determine the proper Over/Under total for each game, then asking bettors to pick if the final score will be Over or Under that projected number.
Most Over/Under bets come with a standard flat rate of -110 on either side, meaning bettors must wager $1.10 to return $1. This number – also known as vig or juice – can fluctuate based on the matchup as well as how other bettors are playing the total. If there are more bets on the Over for a game, bookmakers may adjust the vig to Over -120/Under +100, offering a better return on the Under to balance action on either side of the total and reduce the sportsbooks liability on the Over.
A big factor to consider when betting MLB totals – beyond starting pitchers and current form – is weather, more specifically wind and which direction and how strong it is blowing. If there are strong gusts blowing out to centerfield and the starting pitcher is more of a flyball producer, those deep flies could get pushed over the fence. If you have a strong wind blowing in towards the infield and a groundball pitcher on the mound, that could give some added value to the Under with home runs a rarity in those conditions.